Dave Hull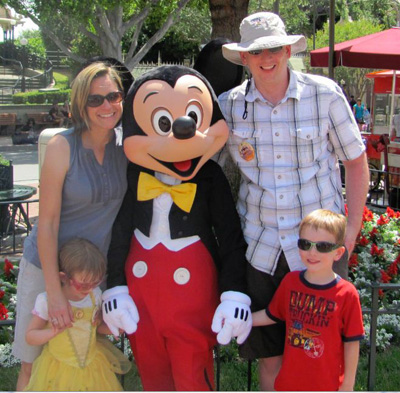 My name is Dave Hull and I'm proud to be a Sarcoma survivor. On July 28th, 2009 I was diagnosed with an MPNST (Malignant Peripheral Nerve Sheath Tumor) in my left sciatic nerve. After 2 surgeries, 18 weeks of chemo therapy and 30 days of radiation therapy, I am happy to report that I am cancer free.
Sarcoma is one of the least common forms of cancer and doesn't discriminate in targeting its victims. It can form in just about any soft tissue or bone, in young people, old people, black, white, men or women. Because of its rare rate of occurrence, there is little awareness of this form of cancer, and research and new treatments are also more rare than other forms of cancer.
The Sarcoma Alliance for Research through Collaboration (SARC) fulfills a very important role in bringing together researchers, fundraisers, patients, caregivers and other interested parties in a united front to prevent and hopefully cure Sarcoma. I am eternally grateful to all the health care professionals who helped me in my fight against cancer. We chose an aggressive treatment to combat an aggressive cancer – and so far has proven to be the right choice! All the MRIs and CT scans I've had since my last dose of chemo on 6/15/10 have shown no signs of tumor. However, I am still adjusting to life without a sciatic nerve in my left leg. I have had to adjust to losing function in my left leg from my knee down. Today, to walk, I need to wear a brace from my foot up to just below my knee. I am still able to get around pretty well – but I am reminded daily of something I used to be able to do with ease, that is either impossible, painful, or simply more difficult now. All that said, I'm extremely fortunate to have had the support of a loving family, friends, co-workers and neighbors through it all. The tremendous outpouring of support and encouragement has helped me persevere through a difficult time and ultimately, prove victorious over this insidious disease.
My wife, Denise, has risen to the challenge and battled at my side every step of the way. Denise does nothing in life only partially or half-way – she pours herself completely into all she does. This is evident in the wonderful mother she is to our children, James & Katherine, her friends and family and the loving wife she is to me. Her most recent endeavor, a 26.2 mile marathon, is just the most recent physical manifestation of that kind of commitment and dedication. Denise has chosen from a long list of potential charities she feels passionately about to raise money for sarcoma research. Our hope is that through the important research SARC supports and enables, one day a treatment or cure can be discovered that will spare other families the trauma we've endured – or the far greater trauma caused when Sarcoma claims the life of its victim. Thanks for visiting our page and for any donation you are able to make.