Suso Platero, PhD
Board Member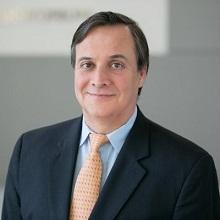 Suso Platero, PhD is VP Global Leader Precision Medicine, Head Biomarker Solution Center at Covance, Princeton, New Jersey. He has extensive experience in contract research organizations, diagnostic and pharmaceutical industries. His current focus is Immuno-Oncology and Personalized Medicine.
Dr. Platero previously served as Senior Director Oncology Translational Research at The Janssen Pharmaceutical Companies of Johnson & Johnson for eight years. Previously, he worked at Bristol-Myers Squibb, where he started his Immuno-Oncology experience, and at Becton Dickinson where he worked in developing diagnostics for breast and prostate cancers.
He received his B.S. from University of Pittsburgh, M.S. in Molecular Biology, Cell Biology and Molecular Biophysics from Columbia University, and his PhD in Cell and Molecular Biology from St. Louis University. He was a Howard Hughes Post-Doctoral Fellow at the Fred Hutchinson Cancer Center. Dr. Platero joined the SARC Board of Directors February, 2017.