Georgia Mae Mace
June 7, 1949–August 4, 2017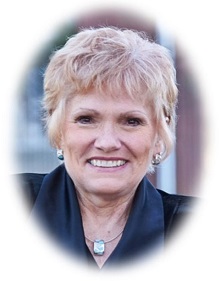 Georgia Mae Mace of Missouri Valley, IA passed away at the age of 68, on Friday, August 4, 2017 after a five year battle with sarcoma. She is survived by her husband: Ronald Mace; daughters: Brandi Mace, Dana Nelson, son-in-law James; grandchildren: Jackson Mace-Maynard, Jake Mace-Maynard, Calvin Nelson; mother: Lois Stevens; sister: Marge Burbidge; brothers: Gary Stevens, Mike Stevens, Pat Stevens, Don Stevens; Andy Maynard, father of Jackson and Jake; and nieces and nephews.
Georgia was born June 7, 1949 to George and Lois (Rife) Stevens. Georgia graduated from West Harrison in 1967. She married Ronald Mace on May 14, 1971. She attended Buena Vista College where she earned her Bachelor's Degree in Accounting in 1989. Georgia was an accountant and served as CFO and VP of Finance in the insurance industry for over 40 years. She also owned Missouri Valley Candle Company for 13 years. In 1967, Georgia won the 880-yard dash at the Iowa Girls State Track Meet, setting a state record. She also participated in the AAU Jr. Olympic Track Meet in 1967 taking 2nd place in the 880-yard dash. Georgia served on the Missouri Valley School Board and the Eagle Ridge Road Association. She enjoyed spending time with her children and grandchildren, traveling, golfing, gardening, and loved all things fancy.
The wishes of Georgia's family were to have donations directed to sarcoma cancer research. The family has selected SARC as recipients of donations in memory of Georgia Mace.