December 10, 2020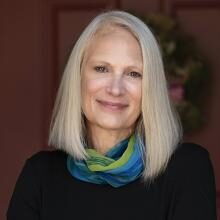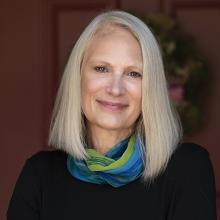 SARC celebrates Denise Reinke as she received the Women Paving the Path Forward Award at the Life Raft Group's Recognizing Women in Sarcoma Gala. The Women in Sarcoma series highlights and honors women in the sarcoma medical, scientific, and advocacy fields who make a difference in patients' lives.

"The sarcoma field is one of the most collegial collaborative groups I have worked with in my career," says Denise Reinke, past President and CEO of SARC. Denise co-founded SARC and built SARC into the academic consortium it is today. Denise describes the beginning of SARC as serendipitous, "It started with a simple meeting with a different purpose in mind and ended with a wonderful opportunity to work across the sarcoma community for the past 20 years."

We celebrate Denise and her contribution to SARC and the entire sarcoma community, as well as all the women who will be recognized in tonight's gala: Dr. Gina D'Amato, MD, Innovative Sarcoma Leadership Awardee, Dr. Breelyn Wilky, MD, Innovative Sarcoma Leadership awardee, Dr. Lillian Klug, PhD, Young Female Sarcoma Leadership awardee, MaKayla Evans, Patient Leadership Awardee, and Florence Thwagi, Global Patient Leadership Awardee.
The Recognizing Women in Sarcoma Gala took place December 10, 2020. Read more about each of the awardees here.