September 2, 2020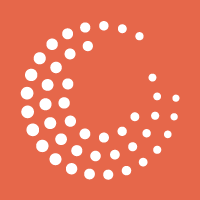 With the decision of Denise Reinke earlier this year to step down from her roles as president and CEO and board chair, SARC is pleased to announce the successful recruitment of two new leaders who will step into these key positions.
Ernest "Chappie" Conrad, MD was elected SARC board chair at the board's August meeting, and Steven Young has been selected to become SARC's president and CEO beginning October 1, 2020.
Dr. Conrad has accepted the position of board chair, having served as a member of SARC's board of directors since 2019. He is well known and respected within the sarcoma community as a leader in orthopaedic oncology. Since 2017, Dr. Conrad has been a professor in the Department of Orthopedic Oncology at McGovern Medical School at the University of Texas Health and Science Center in Houston. Previously, Dr. Conrad spent 30 years in Seattle where he led the sarcoma service in the department of orthopaedics at the University of Washington, as well as the pediatric orthopaedic clinic at Seattle Children's Hospital. In 1996, he founded the Northwest Sarcoma Foundation, which remains a strong sarcoma advocacy group supporting patients, families, and researchers in the Pacific Northwest. Dr. Conrad is well positioned to provide leadership and direction to the SARC organization at this pivotal juncture. "I am very excited to assist my SARC partners with our commitment to collaboration and research on behalf of sarcoma patients and families. Moving SARC forward with new leadership will be challenging given Denise Reinke's remarkable accomplishments over the last 18 years but it is a challenge that we are all ready to accept and meet with success," said Dr. Conrad.
Additionally, SARC is pleased to announce the recruitment, following a national search, of Steven Young to the role of president and CEO of SARC. Mr. Young brings extensive leadership experience in non-profit cancer organizations, having served as president and COO of Addario Lung Cancer Medical Institute from 2008 to 2018 and executive director of the Multiple Myeloma Research Consortium from 2003 to 2008. Most recently, Mr. Young has been engaged in independent consulting, supporting a just-announced genomics/precision medicine study in rare tumors, including sarcoma. His commitment to team science and his track record of driving patient-centric research into the clinic has Mr. Young well-positioned to guide SARC in achieving its mission of improving outcomes for patients with sarcoma. "I am honored to be entrusted with the role of president and CEO," said Mr. Young, "and eager to help lead in close partnership with patients, investigators, and other stakeholders, SARC's existing and new high impact research initiatives directed towards accelerating the discovery and delivery of therapeutic and diagnostic advancements to sarcoma patients in the U.S. and beyond."
Denise Reinke will remain with SARC as past president through the end of 2020 to aid with the onboarding of SARC's new president and CEO. Beginning in 2021, Denise will retain a role with SARC as a research manager, continuing her work on NIH-funded grants, projects, and patient advocacy. "It has been an honor to work with the SARC community and support the important work of SARC for the past 18 years. I look forward to working with Mr. Young and Dr. Conrad and continuing to support the mission of SARC in my new role," said Denise.