June 22, 2017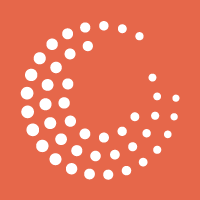 SARC (Sarcoma Alliance for Research Through Collaboration) is pleased to report promising clinical trial results presented recently at ASCO 2017, the Annual Meeting of sarcoma cancer researchers.
Melissa A. Burgess, MD, of the University of Pittsburgh, and an investigator for SARC028, presented final results and biomarker analysis at the Sarcoma Oral Abstract Session on June 2 on behalf of the investigators who participated in this multicenter trial.
Her research conclusions suggest that pembrolizumab is a potentially viable treatment for a subset of sarcomas, with promising activity in undifferentiated pleomorphic sarcoma (UPS) and liposarcoma in a phase II clinical trial. (Abstract 11008)
"Response in UPS correlated with PD-LI status, and baseline infiltrating cytotoxic T cells also correlated with response," Dr. Burgess said.
Dr. Hussein Tawbi, MD, PhD, of The University of Texas MD Anderson Cancer Center, is the principal investigator and originator of the study idea.
SARC028 is a multicenter trial evaluating single-agent pembrolizumab in patients with advanced soft tissue sarcomas (STS) and bone sarcomas. The primary endpoint was objective response rate (ORR) by RECIST 1.1, and secondary objectives included safety and tolerability, progression-free survival (PFS), overall survival (OS), immune-related response rate, and analysis of pretreatment PD-LI tumor expression and response.
SARC028 is an investigator study sponsored by SARC with support from Merck, the QuadW Foundation, the Sarcoma Foundation of America, and a donation in memory of Darlene McGregor.