May 10, 2018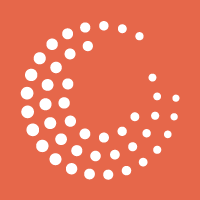 JAMA Oncology Publication of SARC Study of Dasatinib
Under the leadership of Dr. Scott Schuetze, Professor at the Rogel Cancer Center, Michigan Medicine, the results of the collaborative trial of dasatinib in gastrointestinal stromal tumor (GIST) have been published in JAMA Oncology. SARC009, A Phase II Study of Dasatinib in Patients with Advanced Gastrointestinal Stromal Tumor Resistant to Imatinib was a multi-institutional trial sponsored by SARC with support from Bristol-Myers Squibb. Congratulations to this study team for their collaborative effort in completing and publishing this important work. The clinical trial results demonstrate that dasatinib may have activity in a subset of patients with imatinib-resistant GISTs and may be particularly effective in a subset with phosphorylated SRC.
SARC acknowledges and thanks the SARC investigators who participated in this trial (listed below) as well as the patients and their families.
University of Michigan – Scott Schuetze, MD, PhD; Rashmi Chugh, MD; Laurence H. Baker, DO; Dafydd Thomas, MD, PhD
Cancer Research and Biostatistics – Vanessa Bolejack, MPH
Fox Chase Cancer Center – Margaret von Mehren, MD
MD Anderson Cancer Center – Shreyaskumar Patel, MD
Summit Cancer Centers – Brian Samuels, MD
Massachusetts General Hospital – Edwin Choy, MD, PhD
Georgia Cancer Specialists – Gina D'Amato, MD
University of Pennsylvania – Arthur P. Staddon, MD
Stanford Cancer Institute – Kristen N. Ganjoo, MD
City of Hope – Warren A. Chow, MD
Indiana University – Daniel A. Rushing, MD
Cedars-Sinai Medical Center – Charles A. Forscher, MD
Medstar Washington Hospital Center – Dennis A. Priebat, MD
Sidney Kimmel Comprehensive Cancer Center, Johns Hopkins – David M. Loeb, MD, PhD
Mayo Clinic, Rochester – Scott Okuno, MD
This study was registered with and can be viewed at clinicaltrials.gov.